The professionalism, experience, versatility and interdisciplinary approach of our team represent the strengths and the core of GeoValDi Engineering.
Our productivity and project success are based on human resources.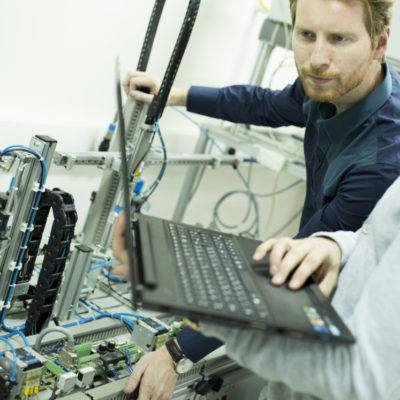 Our engineers have, at their disposal, technological support consisting of technical software, innovative graphics and calculation programs such as CAE-CAD3D, Cadmatic Plant Design, PDS-Intergraph, PDMS, IperSpace Max and GeoHeatCal, which allows to implement the results in each design phase.
Thanks to their use it is possible to connect the real world with the virtual one and develop with rapidity and efficiency, products, processes, prototypes, resolution tests, performance and security checks. The calculation programs, structural and plant design, are monitored by the "software validation".
Our professionalism combined with the use of advanced calculation technology, allows us to develop new methods of design in line with an increasingly demanding market that requires us to frame every work to a vision that is global, dynamic and integrated.
Below are listed some of the main technologies used:
CAE-CAD 3D  / PLM (product lifecycle management)/ SLM (service lifecycle management)

PDS-Intergraph

Reverse Engineering (RE)

TerMus
Software Testing (ST)

IperSpace Max

GeoHeatCal
Tel.: +390665498465
Fax: +390665498465
Mobile: +393479926381
 info@geovaldi.com
alessandra.dipietro@hotmail.it